Katherine Sakkis
CRS,CHLMS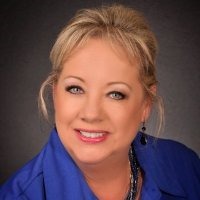 A Co-founder of the Sakkis Group, Katherine has been a real estate professional since 1991. She graduated from the University of New York at Albany with a degree in Business Administration/Finance. Before her career in real estate, she worked as a financial manager at Burroughs and as a stockbroker for Smith Barney, E.F. Hutton and Dean Witter.
A devoted volunteer for community endeavors, Katherine served as board member for the Children's Museum of Tampa; was the founder and original Race Director of the Tampa Children's Run, now known as the Jr. Gasparilla Distance Classic; served on PTA boards in many South Tampa schools, and as Chairperson of the Tampa Greek Festival. 
When she is not out finding a client the perfect home or serving as a volunteer, she enjoys family and friends. A gourmet cook, she loves to entertain. Quiet time includes the beach, reading a good book or enjoying the latest movies. She embraces both the spiritual and physical aspects of life. She is a dedicated church member and bible study devotee, but finds time for the gym, long walks and swimming.
Katherine has earned numerous industry designations and awards.  A member of the Women's Council of REALTORS®, she  and her team were awarded their Beacon Award for Top Volume & Transactions, Hillsborough County from 2006-2015.
Katherine has both the knowledge and experience to handle any of your real estate needs; from distressed property sales to high end luxury homes. A strong believer in continuing education she strives to stay abreast of the market and ahead of the trends in order to better serve her clients.
Her clients currently benefit from these following designations:
Certified Residential Specialist (CRS): CRS members must meet stringent educational and professional requirements. The CRS Designation signals to consumers and other real-estate professionals that you are one of the best of the best. Out of more than 1 million REALTORS®, less than 3% are Certified Residential Specialists
Certified Luxury Home Marketing Specialist (CLHMS): Recognized as the mark of accomplishment in luxury markets around the world, the Certified Luxury Home Marketing Specialist (CLHMS) designation assures affluent buyers and sellers that the agents who have earned it have the knowledge, experience, competence, and confidence they require. Members of The Institute who hold the CLHMS designation have documented performance in the TOP 10% of their markets, and have successfully demonstrated their expertise in the luxury home and estate market.
Performance Management Network (PMN): The Performance Management Network (PMN) designation focuses on developing negotiations strategies and tactics, networking and referrals, business planning and systems, personal performance management and leadership development.
Certified Distressed Marketing Expert (CDPE): A Certified Distressed Property Expert® (CDPE) has a thorough understanding of complex issues in today's turbulent real estate industry and knowledge of foreclosure avoidance options available to homeowners. CDPEs can provide solutions, specifically short sales, for homeowners facing market hardships. 
Short Sale and Foreclosure Resource (SFR): Realtors® with the SFR certification can be a trusted resource in navigating the complexities of short sales and foreclosures. As the market continues to adjust and the rules are adapted, working with a SFR is a valuable part of being able to see your transaction through. A SFR Certified Realtor® has completed training specific to these types of transactions and understands what it takes to successfully help buyers and sellers accomplish their goals. 
Green Certified Real Estate Professional (GCREP-GL): The Green Certified Real Estate Professional is available for real estate practitioners who can successfully seek out, understand and market properties with green features. It applies to either residential, commercial, or property management. Green Leadership gives designees the tools to become a community leader and resource in sustainable issues.
Member: Greater Tampa Association of REALTORS®, the Florida Association of REALTORS (FAR), and the National Association of REALTORS®